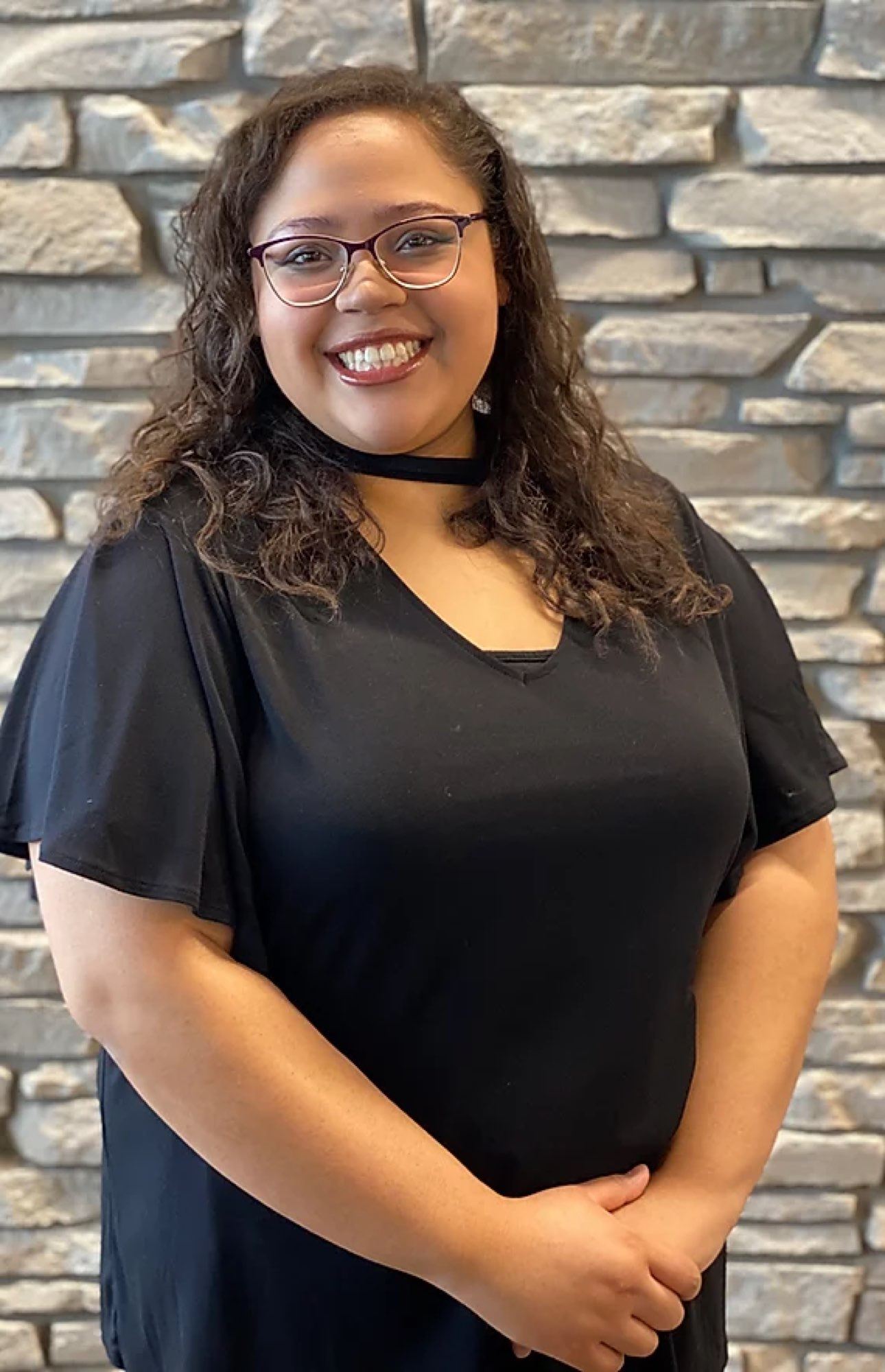 Angelique
Coming into my third year here at Bella, my specialty is the unique bride! From Old Hollywood glamour to Steam Punk Princess, what makes you feel like a bride looks different for everyone. But the joy in a bride's face when she finds that look is undeniable. My job, as your stylist, is to help you find that joy. And I love every minute of it! Whether you're wanting to be in a showstopper or something subtle and soft, together, you and I are going to find THE dress that embodies every exceptional thing about you!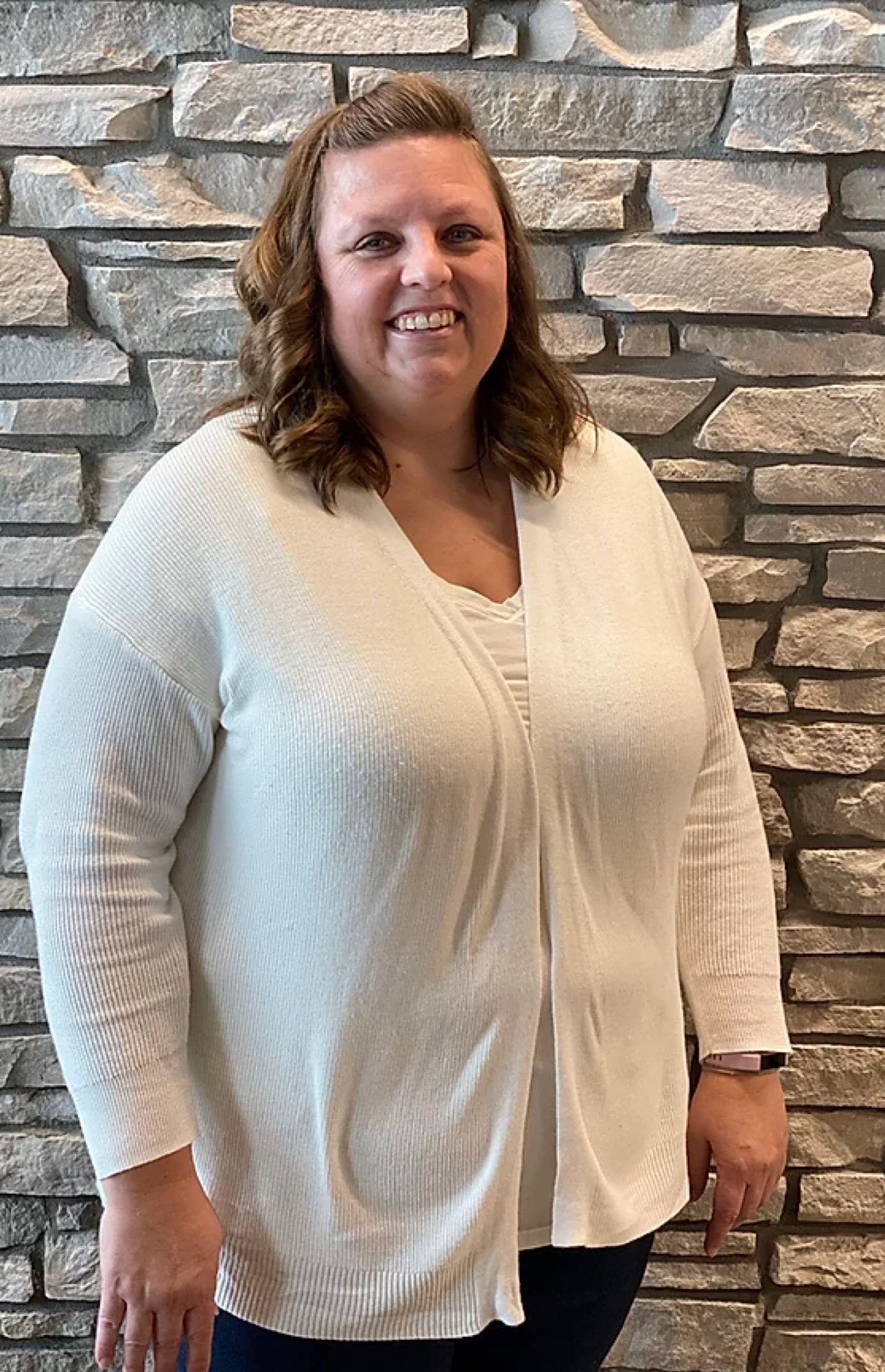 Jessica
After almost 7 years at Bella, what I enjoy most is getting to know each one of my brides along with hearing their creative vision for their wedding. Seeing pictures and the brides ideas for her wedding gown, inspire me to turn that into a reality. Whether that means pulling gowns that a bride wouldn't normally consider or helping her create a customized gown unique to her own style, my patience and passion for finding the perfect dress is what I do best.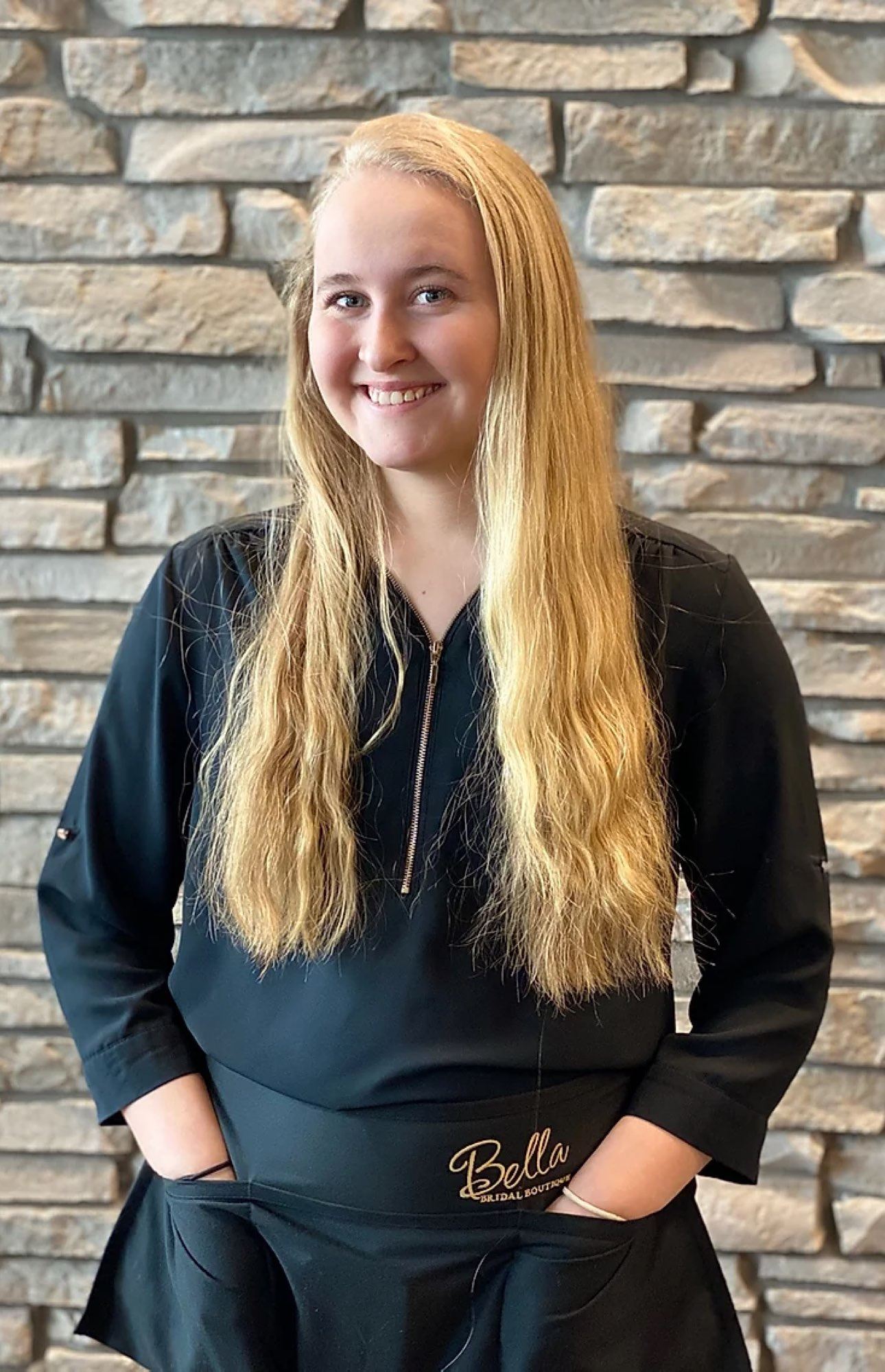 Hannah
I've been working at Bella for a little over a year and I love meeting all the unique brides that come in our doors. I believe that every bride deserves to find her dream dress, which is why I love working with customization options. From changing tiny details to fully transforming the look of a gown, I love to play around with different styles to create that perfect dress. Whatever you're searching for, I'm excited to help you find it!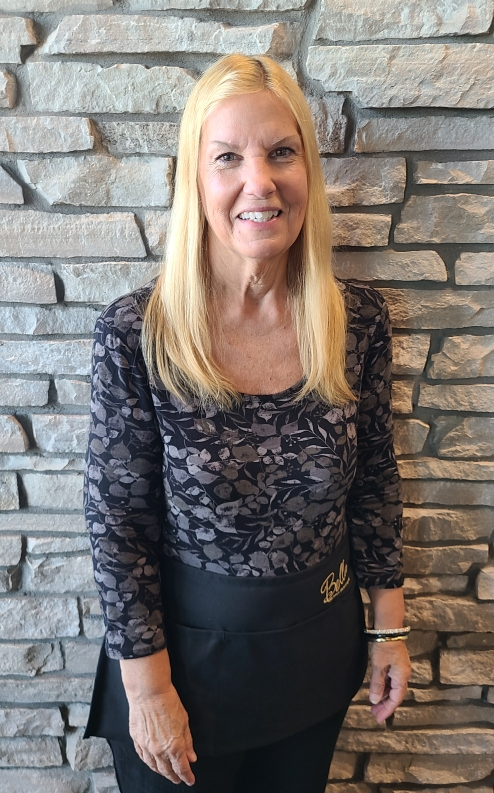 Julie
It's such a special feeling when our brides find their dream dress. I love to create an exciting and fun appointment as they try on different styles. Whether a fit & flare or ball gown, dramatic or classic, there is a dress for every bride. Love is in the air when we work together.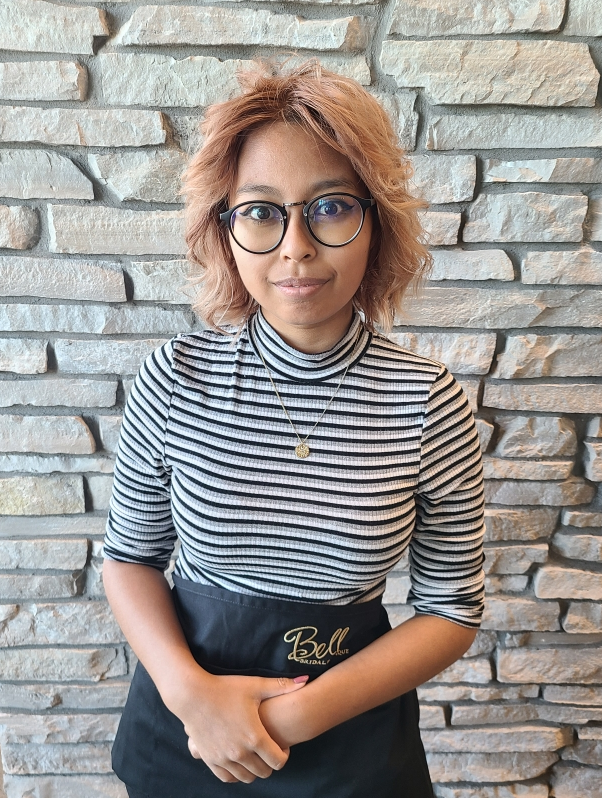 Manilat
Since I started working at Bella, my favorite thing has been to watch those magical moments when a bride finds her dress. As your bridal stylist, I strive to help you find that magic. Whether you're dreaming of a classic gown or a unique dress, together we'll find the dress that's the one for you!